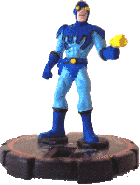 I'm waiting to
be impressed!

Been a while, eh? We're back in action, trading's once again updated to the minute,
and Blue Beetle over on the left there has a ton of new witty sayings for everyone!
Home of the ONLY trading page
that is updated to the minute!
Updated July 27, 2003
twinz, inc.
IS BACK!
Current HCRealms Warning Level: Over the ban limit of 25 points




[ Prev 5 Sites | Skip Prev | Prev | Next | Skip Next | Next 5 Sites ]


[ HCRealms.com | Random Site | List Sites | Join ]

WizKids, LLC has sole ownership of the names, logo, artwork, marks,
photographs, sounds, audio, video and/or any proprietary material used
in connection with the game . WizKids, LLC has granted permission to
twinz, inc. to use such names, logos, and/or marks for promotional and
informational purposes on its website but does not endorse, and is not
affiliated with twinz, inc. in any official capacity whatsoever.