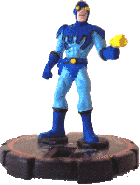 Ficken likes
k.d. lang
<!DIV id="layer12">




<!/DIV>

Sadly, we had to add this department here at twinz, inc.

We traded with this guy once before with no problems, but recently he ripped off one of our colleagues. Hopefully no more names will be added here, and if he ever comes clean we'll remove the page. Watch out for this dude!
| Name | E-Mail | Alternate |
| --- | --- | --- |
| Charles Ficken | TOOLHEAD11749@aol.com | Islandia, NY |
WizKids, LLC has sole ownership of the names, logo, artwork, marks, photographs, sounds, audio, video and/or any proprietary material used in connection with the game . WizKids, LLC has granted permission to twinz, inc. to use such names, logos, and/or marks for promotional and informational purposes on its website but does not endorse, and is not affiliated with twinz, inc. in any official capacity whatsoever.